JAY ROSS – Owner
For me, fitness has always been a vehicle I've used to find control and balance in my life. Since discovering CrossFit I feel more in command of my life and its direction; I am happier, healthier, and more focused than ever before. CF has taught me to embrace challenge and to attack my fears and in doing so has instilled me with a unique discipline by which I now live my life. Fitness is not a chore or a hobby, it is a passion, a lifestyle, and an obsession. I look forward to sharing my passion for CF with others and inspiring many along the way.
Experience:
Master's in Sport and Exercise Psychology, from Temple University
CrossFit Level 1, CrossFit Kids, Coaches Prep, Crossfit Gymnastics, CrossFit Kettlebell, CrossFit Endurance
LORI ROSS – Owner
I have always made improving my physical wellness a part of my everyday life. Along this journey I was introduced to CrossFit, and immediately I was hooked! CrossFit offers not only a physical challenge but a mental one as well. Learning to overcome these challenges in the box has made me a stronger person overall. CrossFit has proven to me the power of positive thinking. It has given me the inner strength and confidence to confront my fears and has taught me the hard way, that only I can control my successes and failures. I have used these lessons to approach some of the biggest challenges in my life. It encourages me to take things one step at a time, and appreciate the small victories along the way. The challenges and lessons that CrossFit has presented to me are endless and ongoing. As a coach, I want to help others uncover their inner confidence and be the best they can be.
Experience:
CrossFit Level 1, CrossFit Kids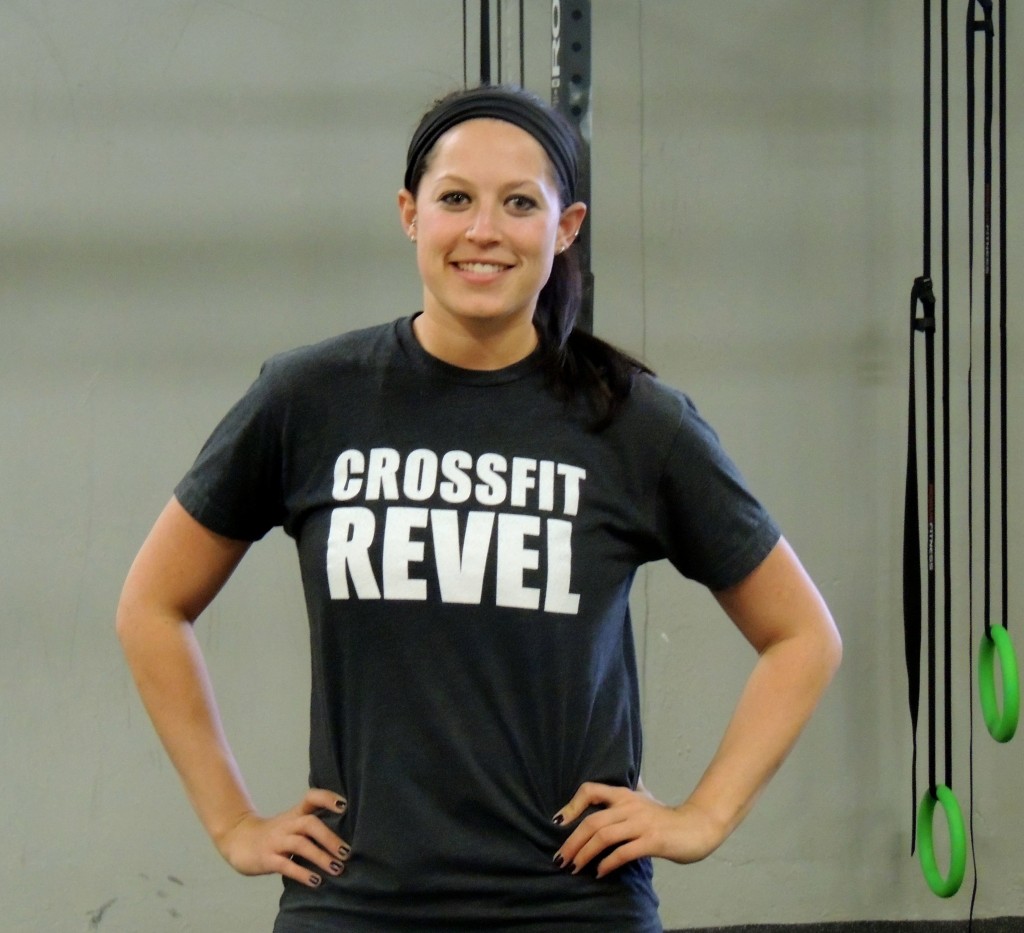 NICOLE ROSS – Coach
The team aspect of being an athlete is something I have always loved. After college I struggled to fill that void and find something that encompassed the same aspects of being on a team. When Jay introduced me to CrossFit, I immediately felt at home. It is a place where you can push yourself to your limits with the support of others, a place that challenges you both physically and mentally.
The Crossfit Revel community is second to none, I am very excited to be joining the coaching team here. I have been teaching Health and Physical Education at Staples High School for the past 5 years as well as coaching soccer and lacrosse.  As an educator and coach, I posses a strong passion for teaching and helping others. I look forward to pushing our members to reach their fitness goals and helping them to fall in love with CrossFit as I did.
CrossFit is an amazing avenue by which you can reach goals you never thought were possible and make some great friends along the way.
Experience:
Bachelors of Science in Physical and Health education Minor in Coaching
CrossFit Level 1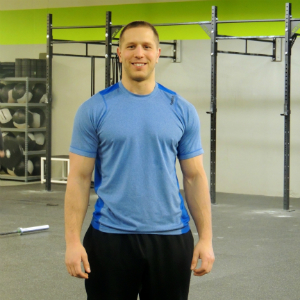 MATT COSTEINES – Coach
My story begins like most other's- I was very skeptical of Crossfit and I was content on doing my own same routine daily at the globo gyms. Due to an inconsistent training partner, I decided to try a free Crossfit class and I have never looked back since. Since trying that free class three years ago, Crossfit has made me much stronger, both physically and mentally, and I was able to find that camaraderie I missed back in my football days. Also along the way I've met a lot of awesome people and I can say that I am in the best shape of my life! As a coach I wish to share my knowledge of nutrition, exercise science, mobility and all the great attributes Crossfit has taught me over the years. I challenge every member that walks through the door to utilize these workouts, day in and day out, to become a better person when you leave the gym!
Experience:
Crossfit Level 1 Trainer
Precision Nutrition Level 1 Coach
NASM Certified Personal Trainer
NASM Performance Enhancement Specialist